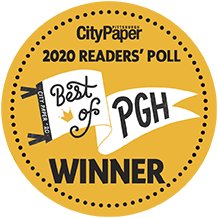 HOURS
Tue, Wed, Thur 10am – 5pm
Friday 9 am – 5 pm
Saturday  9 am- 1 pm
SAFETY
2 customers at a time inside, unless friends/family. Please wear a face covering and maintain safe distance
ORDERING
Call 412-821-8533.
If no one answers, leave your NAME, PHONE NUMBER & YOUR ORDER REQUEST.
YOUR ORDER IS NOT FINALIZED UNTIL WE RETURN YOUR CALL & SPEAK WITH YOU. Advance payment on credit card is preferred.
Closed November 26, 27, 28
Closed December 25 — Reopen January 5
ADVANCE ORDER LIST through Dec 24
MACARONS:
10 Macaron Box $18  
Salted Caramel
Vanilla
Lemon
Chocolate
Pistachio
Raspberry
Nutella
Lavender Poppy
Strawberry 
Espresso
16 Macaron Box $29  (1 of each flavor)
The 10 listed above, plus
Cherry
PBJ
Rose Raspberry
Mango Passionfruit
Almond 
Orange
CAKES (serves 8) 
Writing: Plain, Merry Christmas or Custom Message (3 words max)
$27  Half & Half or Yellow Cake with French Buttercream  
$32  Fresh Raspberry, Lemon Raspberry, Chocolate Mousse, Black Forest 
$38  Cappuccino Tiramisu, Burnt Almond
$23 KEY LIME PIE (serves 8)
$18  NUT ROLL 
$18  POPPY ROLL
$9  BRETON SHORTBREAD
6/ $12 COCONUT MACAROONS chocolate dipped
$18 QUICHE LORRAINE ( ham, bacon, Swiss cheese)
$18  DESSERT PASTRY 4 PACKS 
  4 TARTS (1 of each)  Raspberry Almond, Chocolate Almond, Lemon, Chocolate Truffle
  4 CARROT CAKE SLICES
$15 BREAKFAST PASTRY 6 PACKS
6 Plain Croissants
6 Chocolate Croissants
Half Pack Croissants (3 Choc, 3 Plain)
6 Kouign Amann
6 Danish Mixed (Maple, Iced Walnut, Cheese, Apricot, Cherry, Blueberry)
6 Danish in 1 Flavor (Example: 6 Maple)
End of ADVANCE ORDER  LIST thru Dec 24
————————————————————-
BREAKFAST PASTRY 6 Packs  $15
ORDER BY:   WEDNESDAY at 5 pm (to guarantee) 
PICK UP:   FRIDAY 9am-5pm  or SATURDAY  9am-1pm
6 Plain Croissants 
6 Chocolate Croissants  
3 Chocolate Croissants & 3 Plain Croissants (Half Pack)
6 Palmiers   
6 Mixed Danish (1 of each: Maple, Walnut, Cheese, Cherry, Apricot, Blueberry) 
6 Danish in 1 flavor (for example: 6 Maple Danish) 
6 Kouign Amann   
Apple Strudel (a 6 serving piece)
QUICHE LORRAINE  $18 (serves 6) ham, bacon, Swiss cheese
PRE ORDER  & AVAILABLE TUES-SAT IN STORE (with varied availability)
FRENCH BRETON SHORTBREAD  $9  7" round, 1" tall— Like a big, thick, moist,  butter cookie
NUT ROLL $18  8" long    Walnuts, Honey, Hand rolled in thin butter dough. 
POPPY ROLL $18  8" long    Poppy Seed filling hand rolled in thin butter dough.
CHOCOLATE DIPPED COCONUT MACAROONS   6/ $12  (gluten free ingredients)
FRENCH BUTTER COOKIES 8/ $5
KEY LIME PIE $23 (serves 8) 
CAKES
Order 2 days to 1 week in advance.  Pick up Tues-Sat 10am-1pm
Buttercream  CAKES  2 layers.  Buttercream Roses & Message 
Buttercream CAKE & SIZE CHOICES:
9" round (serves 10)  $27  
½ & ½—-Yellow—-Chocolate
Quarter sheet (serves 16-20)  $48
Yellow or Chocolate
Half sheet (serves 32-40) $95 
 ½ & ½ — Yellow—Chocolate 
GOURMET CAKES
White chocolate flowers  & message
3 Layers of Cake with Gourmet fillings
Gourmet Cake SIZE CHOICES:
7" round (serves 8)   $32
Half sheet (serves 32-40)  $150
Gourmet Cake FLAVOR CHOICES:
FRESH RASPBERRY 
Yellow Cake, Raspberries nestled in French Buttercream
LEMON RASPBERRY
Yellow Cake,  Raspberry Mousse, Lemon Cream, French Buttercream, Raspberry Preserves
CHOCOLATE MOUSSE
Chocolate Cake,  2 layers Chocolate Mousse, covered in Chocolate Ganache
BLACK FOREST 
Chocolate Cake,  Whipped Cream, Chocolate Mousse, thin layer Cherry filling,
topped with Chocolate shavings & message written on white chocolate plaque
KEY LIME PIE $23 (serves 8) message inscription available
SPECIAL GOURMET CAKES
Serves 8-10  (rectangular)  $38
CARROT   Pineapples, Walnuts, Carrots.  No raisins. Refrigerate
CAPPUCCINO TIRAMISU     3 layers yellow cake  1 layer mascarpone mousse  1 layer cappuccino mousse  Topped with whipped cream and white chocolate shavings. Refrigerate
BURNT ALMOND     2 layers yellow cake. 2 layers vanilla custard. Covered with sugared almonds. Writing on white chocolate plaque.  Refrigerate
OPERA  10 layers including Almond Sponge Cake, Chocolate Cake, Mocha Buttercream, Chocolate Ganache and Chocolate Mousse.
FRENCH MACARONS 
PRE ORDER OR WALK UP 
16 flavor choices (Gluten free ingredients)
Please decide your flavor choices before you call to order.
Vanilla   Chocolate   Pistachio   Almond   Nutella   Espresso   Salted Caramel   Lemon   Mango   Orange   Strawberry   Raspberry   PBJ   RoseRaspberry   LavenderPoppy   Cherry
6 Macarons $12  clear box or white gift box
10 Macarons $18  clear box
12 Macarons $21 clear box
16 Macarons $29  Choose flavors OR One of each flavor. Choose Pink, White or Gold gift box
WHAT IS AVAILABLE IN STORE IF I DON'T ORDER AHEAD?
(place an order to guarantee)  
French Macarons 16 Flavors
Breton Shortbread
Nut Roll & Poppy Roll
French Butter Cookies
Key Lime Pie
Individual Serving Cake Slices & Tarts 
French Macarons
Same day availability and Pre-Order Wed, Thur 10am-1pm and Fri & Sat 9am-1pm 
 Made with Gluten Free Ingredients
Generally, 16 Flavors available
Vanilla    Chocolate    Pistachio
Nutella     Espresso    Salted Caramel
Lemon    Orange     Raspberry
Strawberry    Cherry    Almond
LavenderPoppy    RoseRaspberry
Peanut Butter & Jelly    Mango Passion fruit

Quiche Lorraine
"That French Bakery in Millvale" video and more NEWS