Breakfast Pastries
The selection of Breakfast Pastries varies daily.
Made in house from scratch, daily, with pure butter.
Sold individually or at a discount by the dozen.  Please call by noon the day before if you'd like more than one dozen. (For a Tuesday order, call by Thursday)
The breakfast pastries tend to sell out quickly. You can call to have us set aside your order for later pickup. (except for Christmas season)
Croissants
Pure butter croissants baked daily from scratch.
"Best croissant I've tasted, including Paris." -
Suzanne Martinson ( former food editor and author of The Fallingwater Cookbook)
Pittsburgh Post-Gazette, Sunday, December 17, 2000
Brioche
A light roll rich with eggs and butter.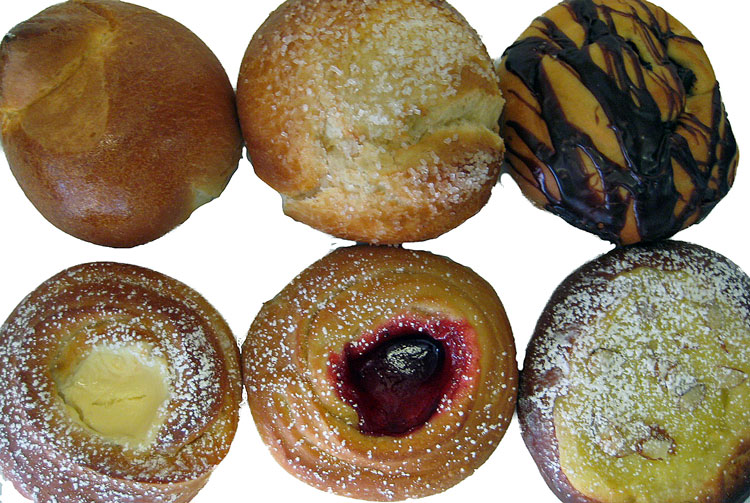 Danish
Similar to croissant dough, but with eggs and more dense than a croissant.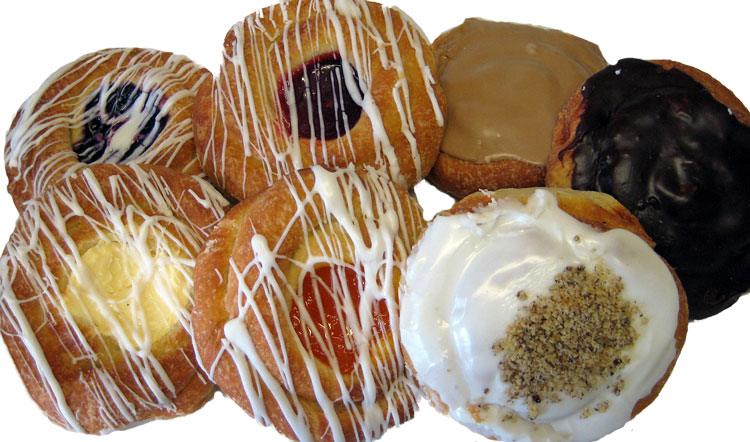 Palmier
Crisp and delicate, made of puff pastry sugar that on top caramelizes when baked.  Palmier literally means "palm tree" in French. Referred to as Elephant Ears by many.
Strudel
Slices available daily. Whole strudel (24-inches long) can be ordered in advance.
Apple available daily.  Cherry and Almond, seasonal.

Gourmet Breakfast Pastries
Kouign Amann 
(pronounced kween a-mon)
Available most Fridays and Saturdays.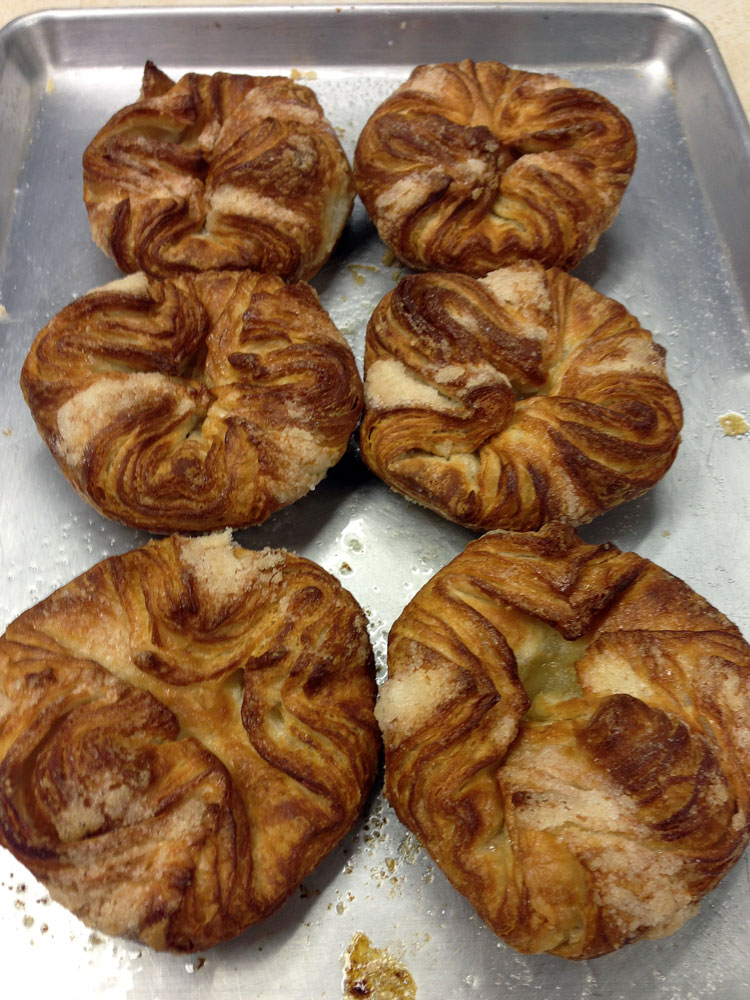 Originates from Brittany, France (just like our popular Breton Cake). This supercharged croissant encrusted with caramelized sugar is best eaten warm.
Sacristain
pronounced (sacristan)
Seasonal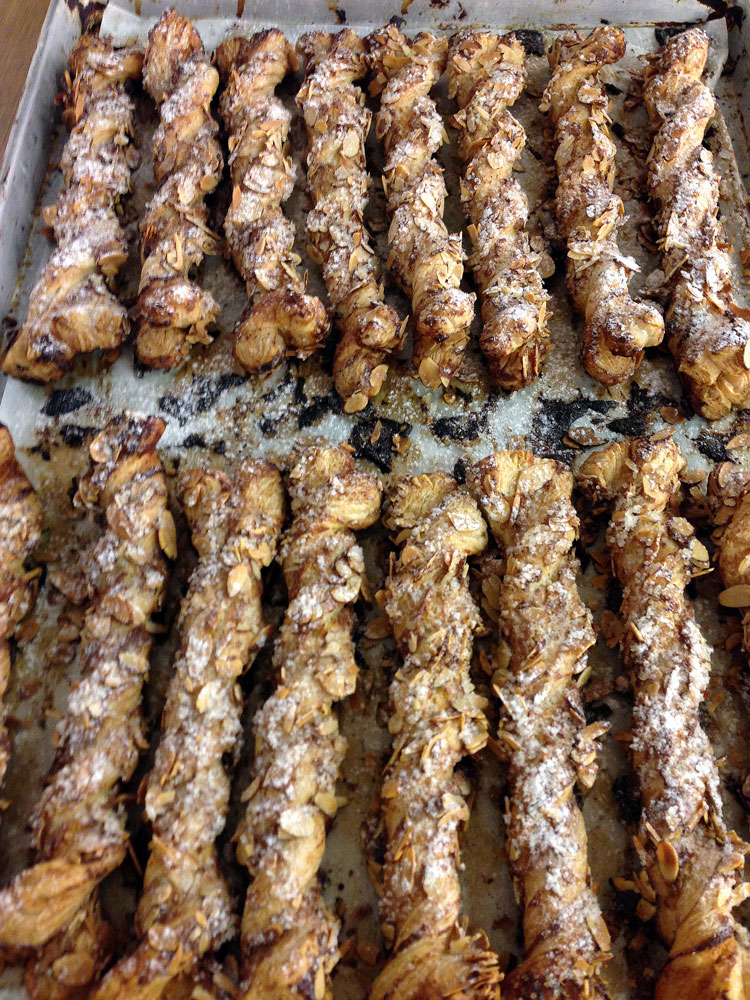 Puff pastry twisted with almonds, sugar and a bit of almond cream. A specialty of Provence, it is thought to have originated in the monastary. It resembles a corkscrew that the Sacristan (keeper of the Alter) would remove for sacrimental wine used by the priest.
Savory Pastries
Quiche Lorraine and Broccoli Cheddar Quiche

Made by Jean-Marc from scratch. Available daily and by order. 6 servings. 9″ round.



Fully baked. Keep refrigerated until ready to eat, then reheat in oven or microwave.
Specialty Pastries
Breton (French Shortbread)
Nut Roll
Poppy Roll
Available daily and by order. See Specialties page for more information.